| | | |
| --- | --- | --- |
| GaGarden.com | Georgia Gardens Fruits and Vegetables plus | Start Planting Today:: | |
Fruits:
Vegetables
Plus...
Garden strawberries, Apples, Peaches
Vegetables that grow well in all of Georgia's zones
Artichokes, Beans, Broccoli, Cabbage, Cauliflower, Carrots, Celery, Corn, Cucumber, Eggplant, Garlic, Lettuce, Peanuts, Peas, Peppers, Potatoes, Radishes, Tomatoes, Turnips, Okra, Onions, Zucchini
CrapMertle, Sweet Broom, Azalea, CrabApple, Weeping Cherry, Rosebanks, Red Rose Bushes, Fig Tree, Gardenia,
- Purple Diamond Loropetalum (Shrub)
Matures @ 4-5 feet tall and 4-5 feet wide.
Bright pink blooms in spring and occasionally in summer. Dark purple evergreen foliage year round.
Plant Base Diet


Breakfast
4 0z. Water, 1 Pinch Baking Soda
1tblspn Lemon Juice
1tblspn Apple Cider Vinger
1tblspn Black Strap Mossles & Sea Salt

Engine 2 Cereal - Shread weat whole grains
Almond Milk, Bananna, Cheai, Flax Seed
//smoothe w/ fruits nuts
veg// spinach & kale

Snack
Apple, Pear, Orange, Carrots


Lunch
Veg smoothie
kale spinach bannana asst. fruit

Dinner
Bake Sweet Pataoes
Red Lenital Pasta & Kale Salad
Almond Milk
Green Tea
Water

Snack - 2 Pieces, Ezikel 4.9 Flax Bread
Apple Butter & Apple,
Banana, Cinnamon, Coco Powder
---

Middle South Georgia or Lower South Georgia regions
Asparagus, Horseradish, Parsnips, Radicchio, Rhubarb, Sweet Potato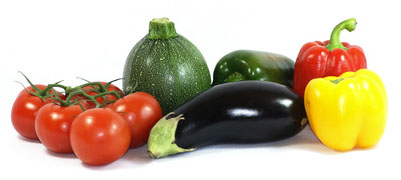 Coastal South Georgia
Avocado, Cardoon, Ginger, Jicama

Georgia's has 3 climate zones
Middle South (zone 7)
Lower South (zone 8)
Coastal South (zone 9)

Georgia has 6 heat zones


Zones are published by the U.S. Department of Agriculture and can be found at The National Gardening Association website.

Favorite Garden Sites

"Our Super Foods List is on the way, stay tuned!"


Contact Email - info@gagarden.com